MIT4ZERO:
CARBONO ZERO NOS
RALLIES MITSUBISHI
SUSTAINABLE PARTNERSHIP
Mitsubishi Motors and Atvos have entered
into a partnership to offset 100% of
Greenhouse Gas (GHG) emissions from the races
provided for in the 2021 and 2022 calendars of the
Mitsubishi Rallies.

HOW DOES IT WORK?
The initiative provides for the offsetting of 564 metric tons of CO2 emitted during 50 competition events in the 2021 and 2022 calendars. The inventory, carried out by the British Standards Institution - BSI Brasil, considers all direct and indirect emissions from the competitions held in the two years. That is, the mapping covers Scope 1, 2 and 3 emissions derived from about 50 events from the 2021 and 2022 Mitsubishi Cup, Mitsubishi Motorsports, Mitsubishi Outdoor and Mitsubishi Experience calendars.
FORMAT
Atvos will carry out an inventory of the volume of carbon stored, based on the inventory of the remaining forest areas in a state of conservation and recovery at the Santa Luzia Unit, located in Nova Alvorada do Sul (MS).
564
metric tons of CO2 emitted
neutralized;
50
Mitsubishi Rally events;
5,4
tons of CO2 in the atmosphere were
avoided through the use of
Atvos ethanol and electricity,
in the 2020/2021 harvest.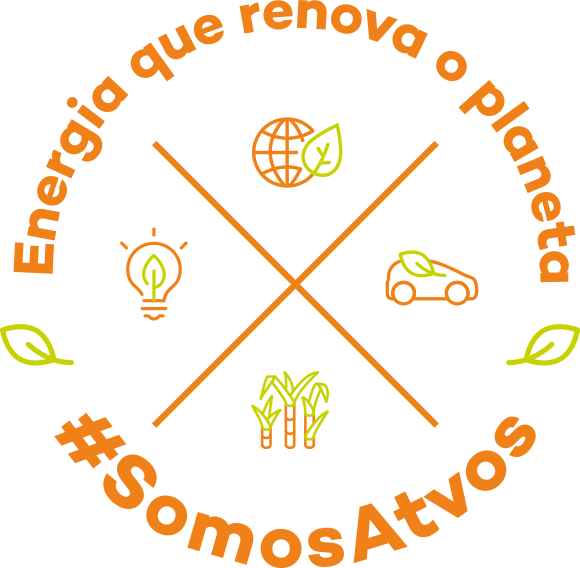 testimonials

"Mitsubishi Motors is a brand that offers a whole style and outdoor life, more connected to nature. This is precisely our proposal and this is what we wish to offer our customers who participate in the events we promote. Having the emissions from this activity fully offset is a win for our brand."
Letícia Mesquita A. Oliveira
Mitsubishi Motors Marketing Director

"The partnership with Mitsubishi reinforces Atvos' positioning as a company that produces clean energy and has sustainability intrinsic to its DNA. Actively participating in this initiative with Mit Rallies confirms the company's commitment to positively contribute to climate change, reaching an engaged audience capable of promoting effective changes in favor of a better and more sustainable tomorrow for all."
Fábio Correia Rímoli,
Marketing and Communications Manager
at Atvos
"For more than 15 years as a sponsor of Mitsubishi rallies, W Truffi Blindados believes that this initiative of the partnership with Atvos for the carbon neutralization of the races was an important step to fight against climate change, which is the biggest challenge of the new generation, thus moving towards a more sustainable world."
Izabela Truffi,
Production Engineer at W Truffi Blindados